10 Best Software Uninstaller For Windows 10 in 2020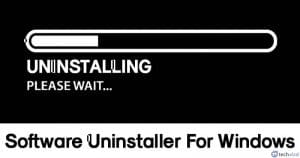 Well, just like all other desktop operating systems, Microsoft's Windows also provides users a wide range of features. Users can install different types of programs to expand the functionalities of the operating system. Let's admit, most of us install programs and ignore them completely.
To save some free space, users need to uninstall programs that they don't or rarely use. To remove programs, Windows provides users with Control Panel. Through Control Panel, users can remove programs along with the files and junks associated with the particular application.
Control Panel is indeed a great option to remove Apps & games, but there's always a bit of piece left behind. Some stubborn programs in Windows won't leave. It might be because of viruses, malware, or damaged windows files, but users go through a hard time uninstalling those stubborn programs.
Best Software Uninstaller For Windows 10
To deal with such situations, we will list down some of the best Windows uninstaller tools. These uninstaller tools can be handy when a program doesn't uninstall normally. So, let's explore the list of best free software uninstaller for Windows 10.
iOBit Uninstaller is one of the leading software uninstallers available on the web. Guess what? The tool provides users a detailed insight on which programs take the most space and which you rarely use. The best thing about IObit Uninstaller is that it can remove stubborn programs, uninstall browser toolbars and plugins, etc. Not just that, but IObit Uninstaller also allows users to scans and removes unwanted files.
Well, if you are searching for an extremely lightweight Windows 10 tool to uninstall software, then Geek Uninstaller might be the best pick for you. Guess what? Geek Uninstaller requires less than 20MB of space to install. Apart from that, Geek Uninstaller lists all software by date and size. The great thing about Geek Uninstaller is that it allows users to remove any program by eliminating any running process forcibly.
Wise Program Uninstaller is the best and most easy to use software uninstaller for Windows 10 computer. It supports an easy way of removing installed programs via the right-click menu. What makes Wise Program Uninstaller more capable is that it checks for leftover files and registry entries after uninstalling a program. Also, there's a forced uninstall feature that can remove stubborn programs from your system.
It's a software management tool for Windows 10 operating system, and it offers users lots of exciting features. The great thing about Comodo Programs Manager is that it monitors all software installs in real-time. If it finds any software making changes to the registry or modifying the system files, it immediately blocks the app. Apart from that, the Comodo Programs Manager helps users to remove Windows updates, driver updates, and uninstall programs.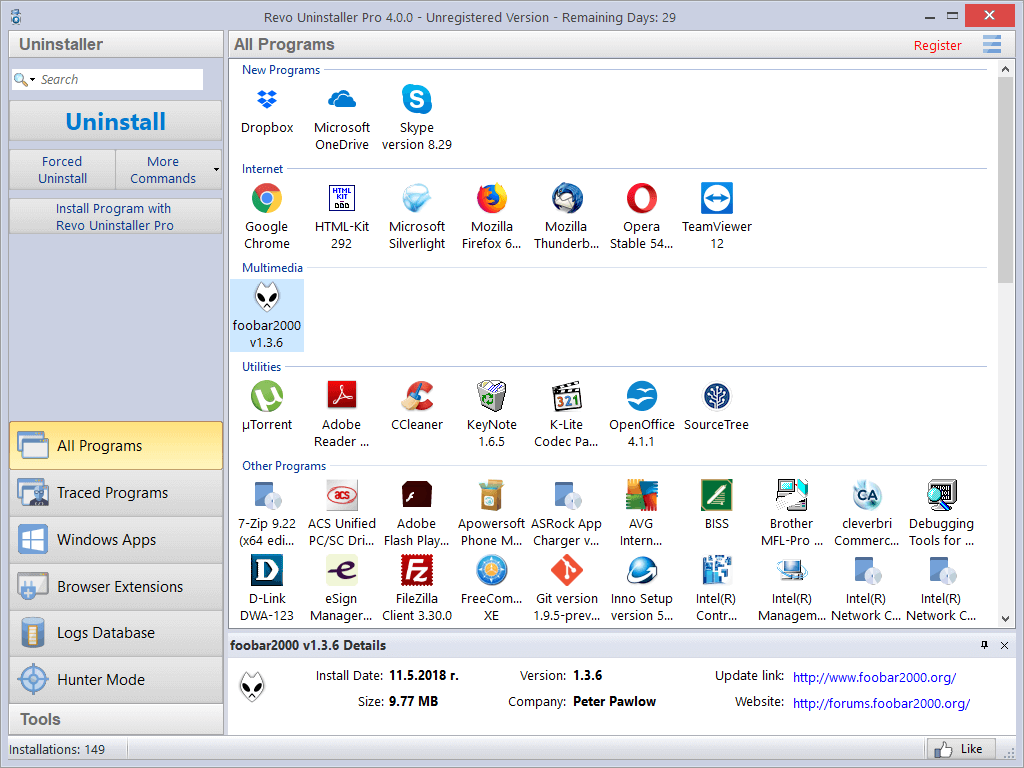 Revo Uninstaller is a little bit different compared to all others listed in the article. While other program uninstallers just let you uninstall programs, Revo Uninstaller allows you to manipulate the program installation files. With Revo Uninstaller, you can view the installation folder of a program, kill its background processes, and can even stop it from running at the startup. So, Revo Uninstaller is a full-fledged program uninstaller that's worth a try.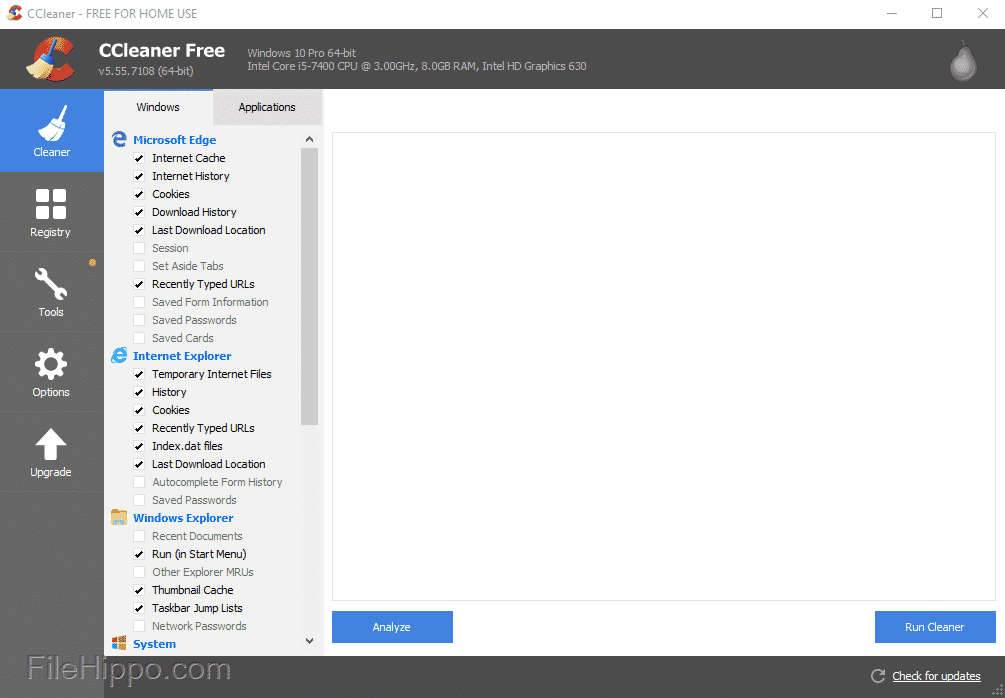 Well, CCleaner needs no introduction because everyone knows about it. CCleaner is one of the leading PC optimization tools available for the Windows 10 operating system. CCleaner can remove junk files, program residuals, clean registry, etc. It also offers a free software uninstaller that can be used to uninstall any software forcibly.
Ashampoo Uninstaller is an advanced program uninstaller that one can use on Windows. Yes, the program lets you delete stubborn files and programs from your PC, but it does so much more. You can force Ashampoo Uninstaller to monitor program installs. The benefit of logging an install is that Ashampoo Uninstaller can tell you what happened to the system during the installation. You can use that log to remove the program later without using any software uninstaller.
PC Decrapifier is one of the best and extremely lightweight Windows 10 software uninstaller you can use right now. Guess what? PC Decrapifier needs less than 2MB of space to install on your computer. What's more interesting is that despite being a lightweight tool, PC Decrapifier supports batch uninstalls. To search software, PC Decrapifier provides users a wide range of search filters.
OESIS Endpoint Assessment is one of the best and top-rated software uninstaller utility that you can use on your Windows 10 PC. However, it has few limitations, like it can't remove every software. It can only remove tools that were identified as antivirus software, file sharing apps, toolbars, etc., from your Windows 10 computer.
When it comes to the features, both Advanced Uninstaller PRO and Ashampoo uninstaller are the same. The program has some basic features like software uninstalls, leftover file scanning, registry cleaning, etc. Apart from that, it has something called 'Monitored Installations', which takes a snapshot of your system before and after a program install. The snapshots also help the program identify the changes made by other programs during the installation.
So, these are the best software uninstaller that you can consider. If you know any other tools like these, let us know in the comment box below. I hope this article helped you! Please share it with your friends also.
The post 10 Best Software Uninstaller For Windows 10 in 2020 appeared first on TechViral.